We are constantly traveling to teach around the globe. It's an amazing experience to be bringing tango to such a huge variety of communities that are spread on every continent. We are still amazed to see that the "abrazo language" is practiced by all kind of dancers and that people from any place of the world can "talk" that language with any other person from the opposite side of the globe. It's amazing and yes, we love what we do!
Many times we wish we had more time to share our ideas with the students and very often we feel we cannot go deeper into each subject as we would like because of  the way workshops are generally organized.
This is the reason why we conceived this intensive seminar. We want to create our ideal « teaching-learning situation », that is to have one same group of students for a fair amount of hours working in some key aspects of the tango as an improvisation dance.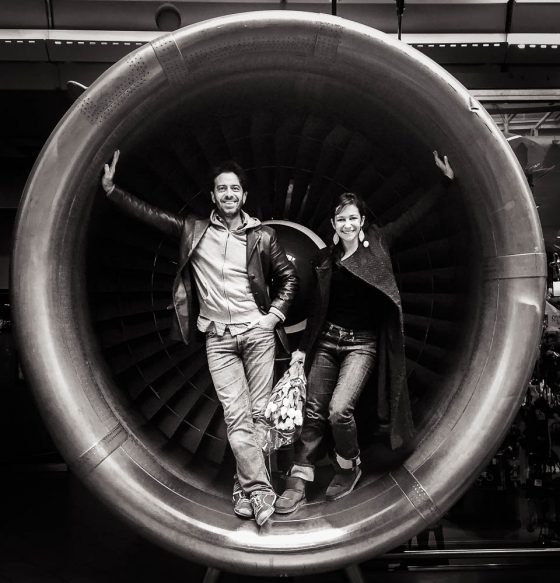 This seminar is suitable for advanced dancers, semi professional or professional couples who practice tango very frequently since a considerable amount of years.
Note that the seminar won't be about pedagogy, but dance.
To participate in this seminar you must have a partner. If you don't you can take a look in the Help Group where single dancers will post their partner request.
Note that during the seminar there won't be too many couple rotations. So each couple will work on their own pace/level.
Although during the seminar we will approach different aspects of the dance the work aims to approach tango in an integral way; exploring the «body in motion» as a whole unity in which everything is interrelated: its not JUST about technique, or JUST about expression, or JUST about patterns or music etc… because in the end, when it comes to "dance", all of these aspects go together.
This seminar is a journey which aims to improve the dancing experience, the confort, and the togetherness. We would like to bring some inspiration to the students by working with dynamics and key ideas to reach the "dancing mood" and help them develop a personal style. Usually we see too many clones around the dance floor instead of couples that express in a unique way.
Four days working in a 15-hour program practicing around these topics :
Body main organizers. Your partner, you and the floor.
Expression: Musical connection. Textures and quality of movement.
Movement: Lines and circles to create movement. Simple and challenging moves. Ways of mixing elements.
The tango styles. Get the main differences and take what you need from each.
The seminar will be conducted in English and French