Nice Airport is the second biggest airport in France. With more than 100 regular destinations there are a lot of direct flights & low costs from most cities in Europe and it is situated only 20' from the city center!
BY BUS: Once you arrive you can take the bus 98 (Lycée Massena) or 99 (SNCF Train station) right next to the airport entrance. You have stops in both Terminal 1 & 2.  Using the same ticket you can connect to any other bus within the city to complete your journey. One way ticket: 6€.
BY TAXI: One ride to City Center from Terminal 2. Taxi €25-35. Uber €20-28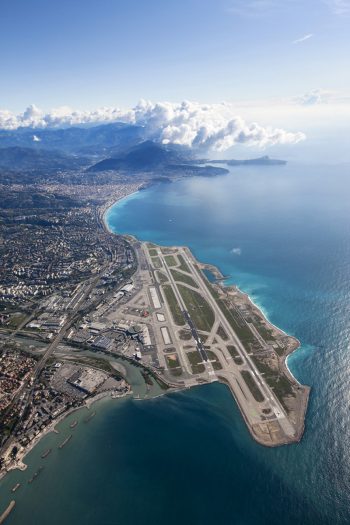 The main train station to come from other cities is Gare Nice Ville.
The closest train station to the seminar place is Nice-Riquier, after arriving to the main station you can take a correspondence train to Riquier.
The direct TGV from Paris takes only 5h30.
There's a big choice of destinations to come by bus. One of the cheapest ways to travel. You can visit the following websites if you want to come by bus.
One of the favorite ways of traveling for many people. The car sharing it's the unbeatable way to travel for a couple of euros. Book your spot in a fancy car coming to Nice!
In august Nice hotels, apartments and private rooms has a lot of demand due to the summer holidays. If you book in advance you can get good deals, don't wait too long to search a place to stay.
Suggestion: Take a look on the map to see where the tango activities take place. Ideally you should chose a lodging from which you could walk to the seminar and milongas. Recommended areas: Le Port, Place Garibaldi, Place du Pin.
Some suggestions to eat and drink in Nice. Take a look at the map, there are more options there.
When it comes to sight-seeing there are a lot of things to visit. We know you come to tango but if you stay some more days you could enjoy many places in the area.
Nice is a very "walkable city" as it is very pitoresque and the summer weather is perfect for walking.
Anyway, if if you prefer to be faster there's the bike option : Vélobleu! Plenty of stations in the city. You could easily use it as your main transport system.
Promenade and beaches: All along the Promenade des Anglais you could jump into the water!
Le port:
A less touristy corner than the beaches, with plenty of bars and restaurants.
There are plenty of things to do in Nice. You could go for a morning swim in the immaculate turquoise water, visit the old town or the mountains, rent a boat (with or without license), walk on the famous Promenade des Anglais, have a drink on the Méridien Hotel's top terrace with its breathtaking view, and so many other activities.
Art, Museums? Don't miss the Chagall, Matisse or the MAMAC, just to mention some of them.
Visit the tourist information office to get more info about Nice attractions. The main office is at 5 Promenade des Anglais, 06000 Nice