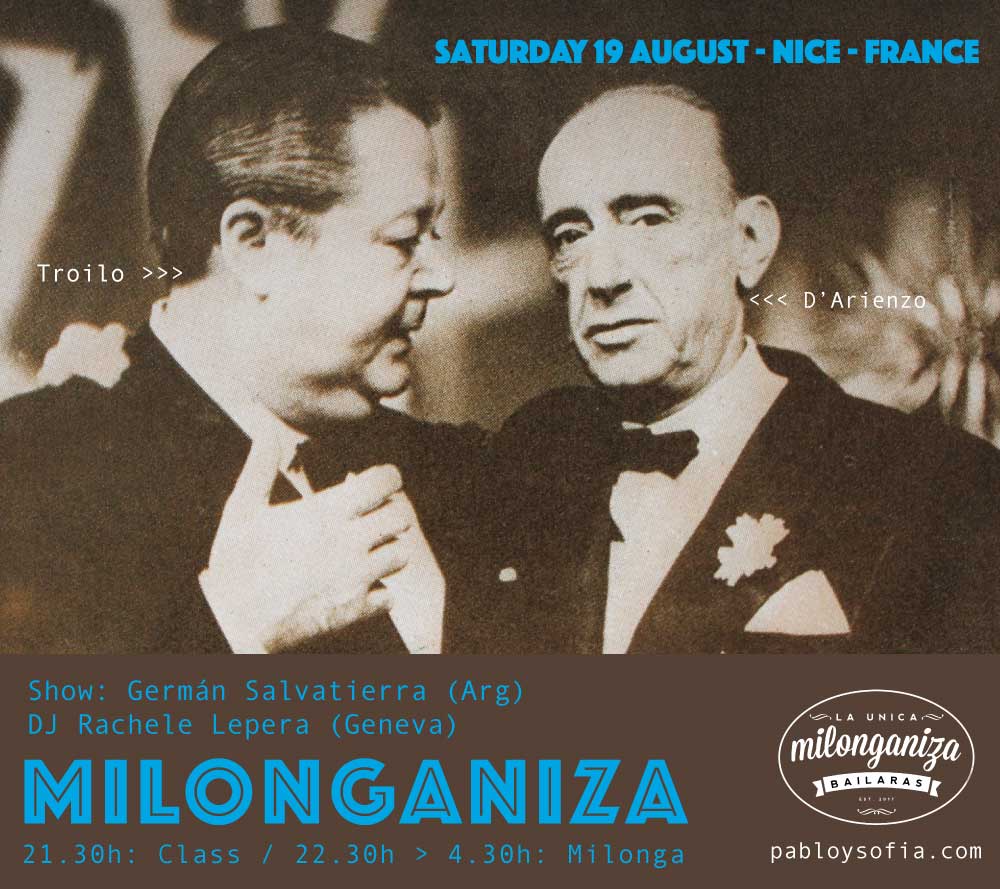 Saturday 19th August 9.30 pm to 4.30am
The first Milonganiza will take part as the closure of the Intensive Tango Seminar given by Sofia Saborido and Pablo Inza from 16th to 19th August in Nice, French Riviera.
DJ Rachele Lepera (Geneva) – playing for the first time in the French Riviera
SHOW at midnight with Germán Salvatierra and his famous Four-legged Show – For the first Time in the French Riviera.
HOURS:
9.30 pm to 10.30 pm Lesson: Milonga – Lisa and Traspié. With Pablo & Sofia
10.30 pm to 4.30 am Milonga  with DJ Rachele Lepera – Show at midnight
ADDRESS:
Danalys – 34 Boulevard de Riquier, 06300 Nice
Map: https://goo.gl/maps/qSp3f324XC52
PRICE:
Pre-Milonga class- 13€ p/p
MilongaNiza – 13€ p/p
Package class + Milonga 20€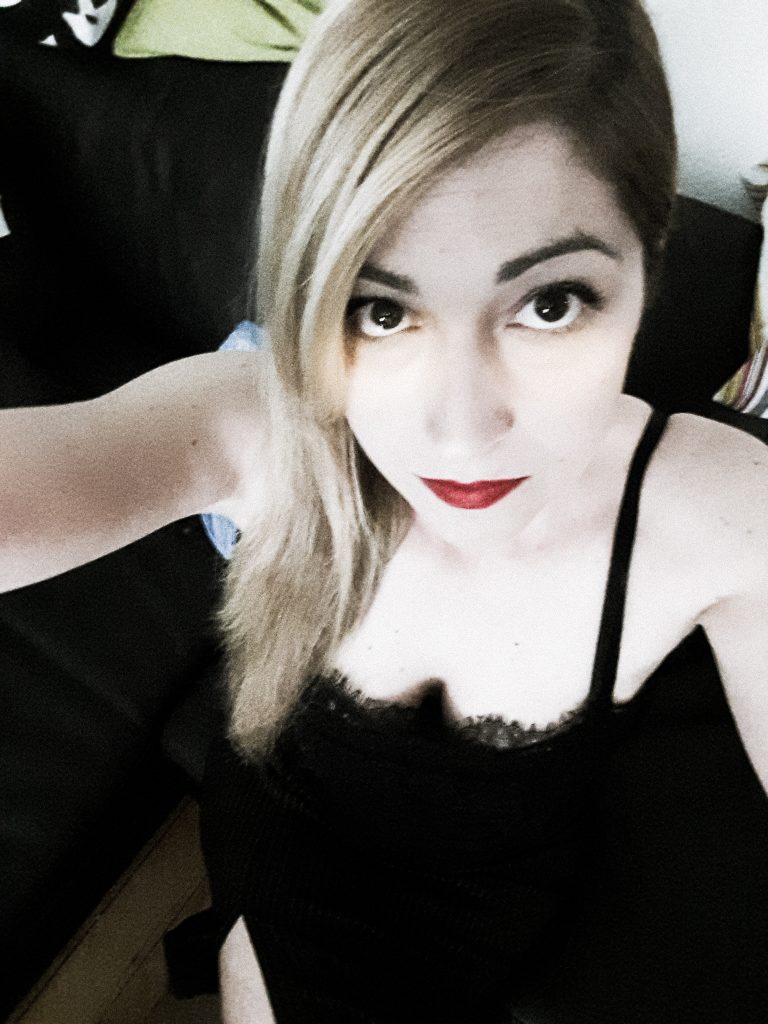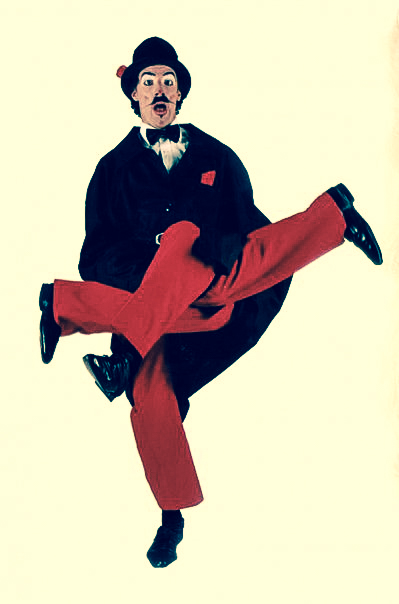 CLASS: Milonga!
Milonga! Milonga lisa and traspié. Work on the rhythm and some cool ideas to enjoy on the dance floor. Taught by Pablo & Sofia
No need to book. We recommend to come with partner.
RESERVATIONS
If you wish to book a table for the milonga (minimum 4 persons) you can do it by email: info@pabloysofia.com
BAR:
The Room does not have a license to sell drinks so we suggest you bring a bottle (or more, because we plan to dance a long time!) to share with the people on your table. We'll bring the glasses and some snacks. There's a fridge you can use to keep the drinks fresh.
BREAKFAST: For the survivors who will stay until the end of the milonga there will be coffee and croissants.